Services
We offer a range of technical services to help ensure that the right product is used in the right place to protect the longevity of the building.

Whether it's a new build at the design stage or a refurbishment project with a new roof or façade, we can visit your project and assist with advice, training, technical calculations, or specific on-site tests.
Our technical services team

Craig

Barry

Piers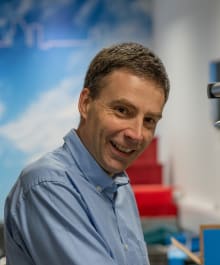 Stuart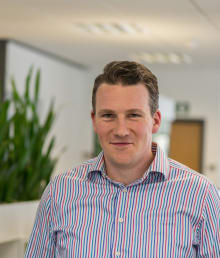 Lee
Our team are on hand to advise you about everything from regulatory compliance to product specification, as well as assisting with your project by undertaking calculations and testing.
A range of technical services
Rainwater calculations
Flow rate calculations for our FarBo roof drainage systems, in accordance with the UK design standard BS EN 12056:3-200.
Wind load calculations
Windload calculations typically for flat roofing projects using our SureFast flat roofing fastener systems, in accordance with BS EN 1991-1-4:2005 +A1:2010.
Facade calculations
Façade and rainscreen calculations for providing the quantity and spacing of the substructure rail and bracket system.
On site support
Book a visit to your project by one of our technical consultants. Every visit will be followed up with a comprehensive written report to ensure you have all the information you need.
Tapered fastener schemes
Upload a plan for your tapered insulation scheme, and we'll calculate the optimum fastener requirements for each insulation board thickness.
Specific application testing
Book an application specific fastener test to be carried out in our technical laboratory.
A simple way to submit a request
Select the service you require by clicking on the relevant request button

Complete all the fields on the form

Click submit
Once we have received your request, we'll be in touch – please allow two working days for calculation results.
Got a question?
Call us on 01783 304 7616 or email tech@fixfast.com
We take product performance seriously
Our technical laboratory is kitted out with a wide range of testing equipment to measure and record accurate, reliable results - every time.
Learn More
Meet our team
Find out more about the team at Fixfast, and how their passion drives the company forward.
Learn More
Specification support services
We're committed to helping you choose the right product for the right application - not just to mitigate risk, but for the longevity and safety of the building over its lifetime.
Learn More