SureFast®
Tube washer and fastener system for flat roofing

Our SureFast fastening system comprises of a range of specialist tube washers, fasteners, pressure plates and termination bar for mechanically fastening insulation and/or membrane to flat roofs.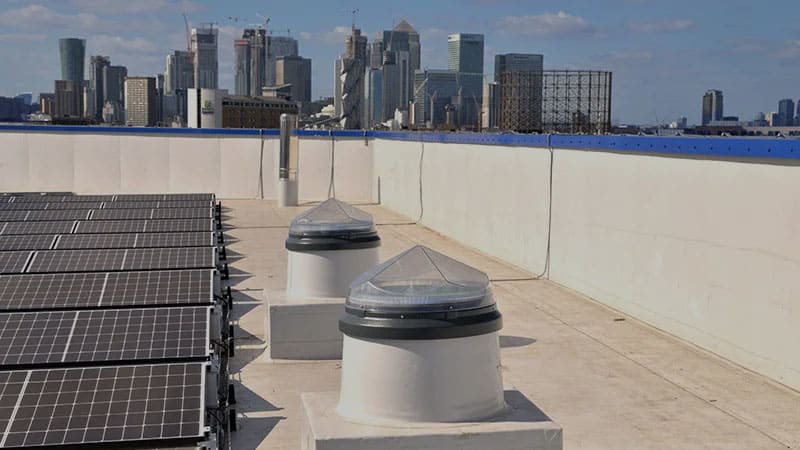 What makes up the SureFast range?
SF-T tube washers
Our SureFast tube system has been specifically designed to overcome the cold-bridging effect of mechanical fastenings.
Due to the thermal properties of SureFast tube washers, U-value calculations are greatly simplified - as minimal correction factors or penalties need to be considered, saving time at the design stage, and preventing any increase in material costs incurred by thicker insulation requirements.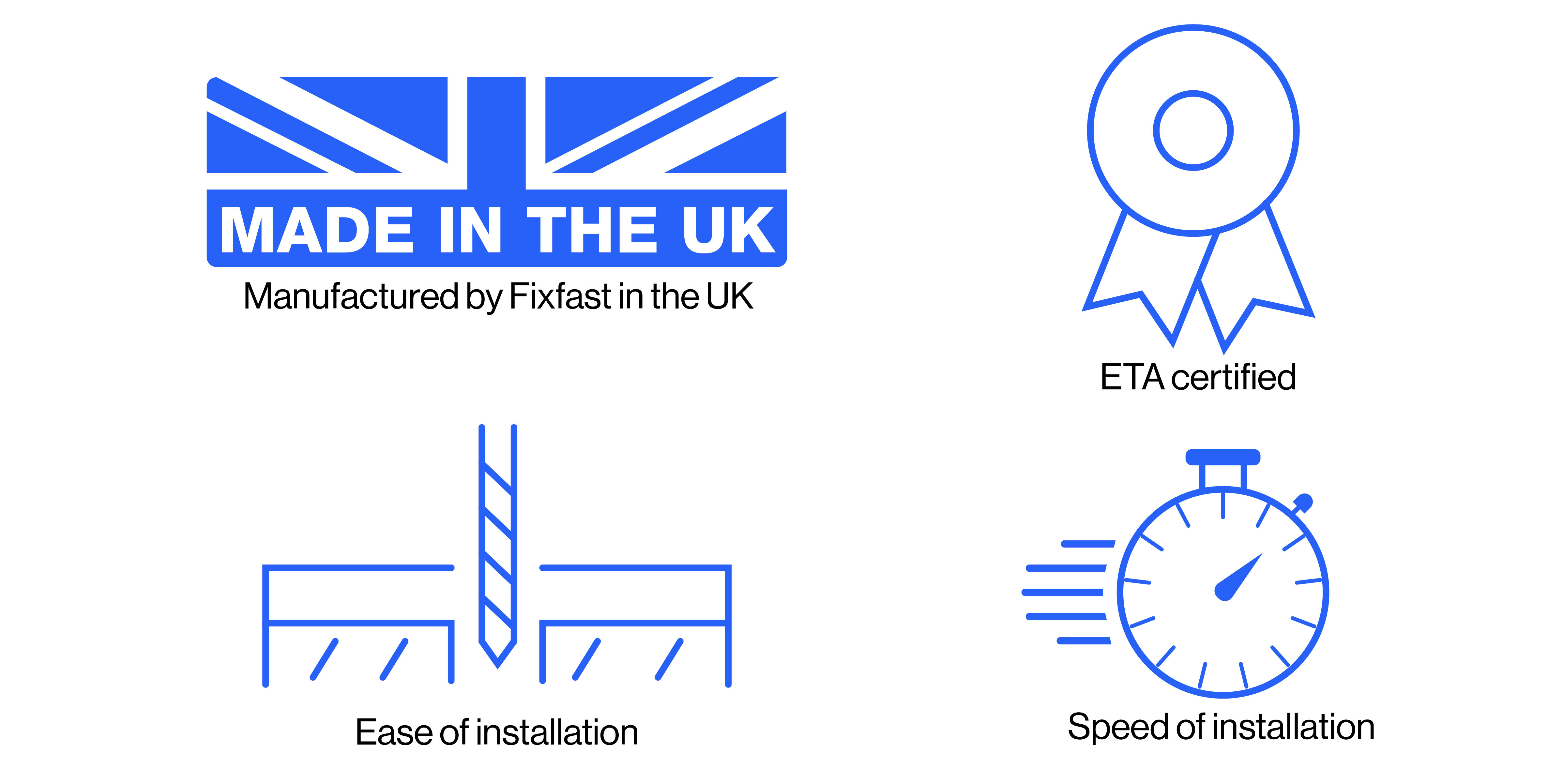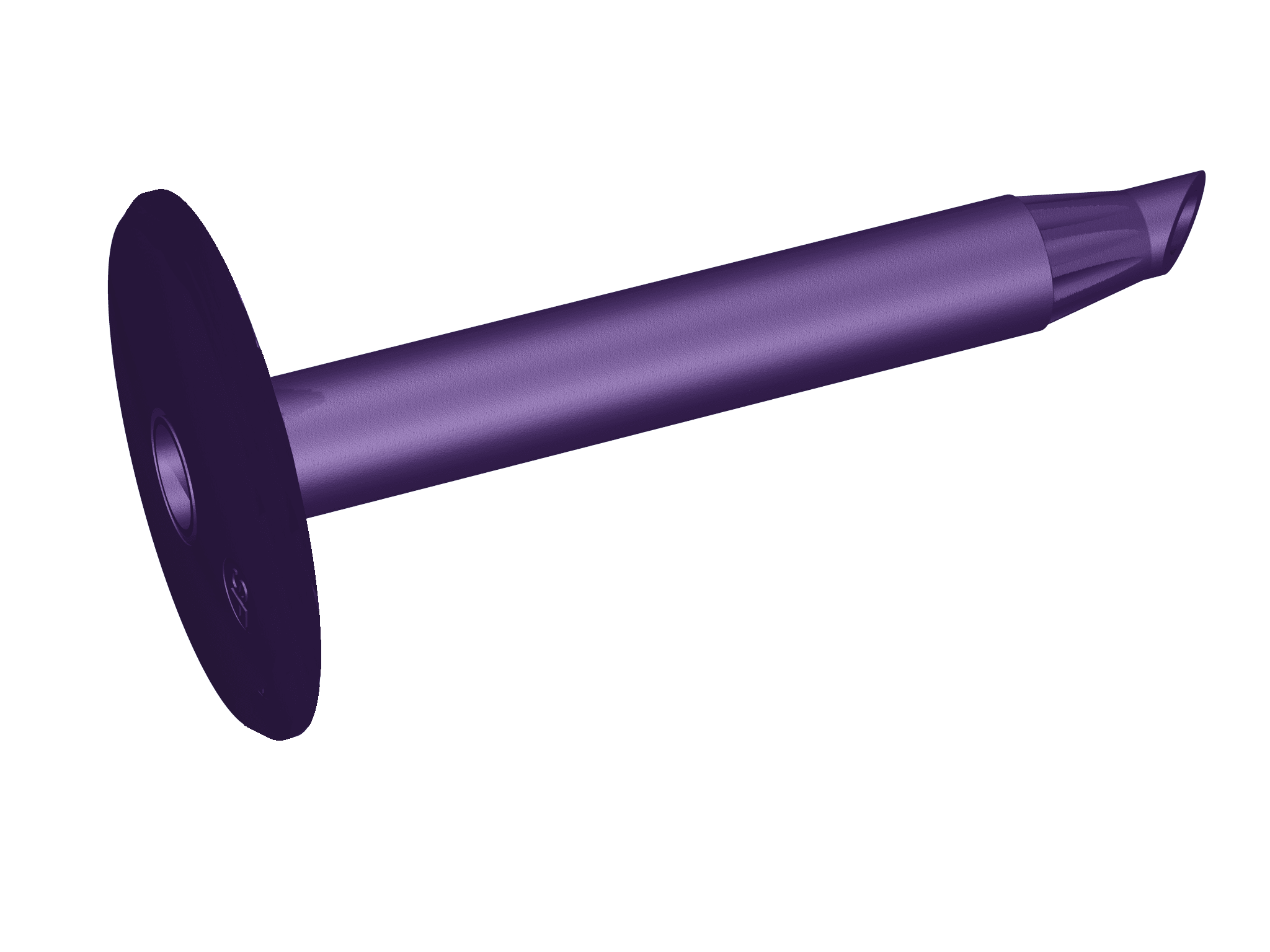 Tubes to suit both insulation and membrane, providing a complete system

Comprehensive size range: available in lengths up to 250mm

Manufactured from high-quality polypropylene and able to withstand harsh rooftop environments

Up to 40 years warranty available for peace of mind

Barbed tube option to achieve high design values - sometimes results in fewer fasteners required

Pointed tube aids penetration through membrane and insulation

Low profile tube for use with Trocal® or TermBar

One tube diameter suits all fastener types 4.8-6.1mm diameter

50mm diameter membrane tube for increased pull-over

Prevents the fastener head from damaging the membrane

Protects the deck and fastener interface

Effectively eliminates unwinding forces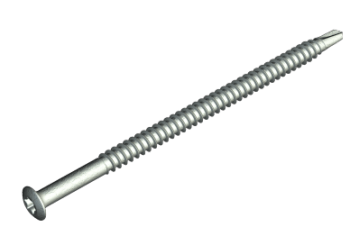 SF-RS-5.8
Our 5.8mm diameter carbon steel fasteners are suited to fixing insulation and single ply/bituminous membrane to steel and timber decks - in combination with appropriate SureFast components.
With a drillpoint designed for fast, accurate penetration of metal decks up to 2 x 1mm.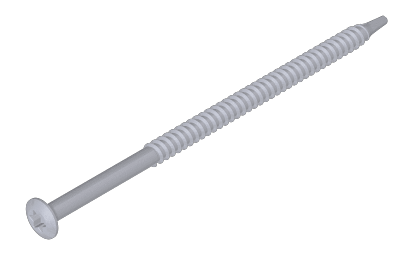 SF-RS-SSA4-4.8
A4/316 grade stainless steel fasteners for enhanced corrosion protection, with a 4.8mm thread diameter, for mechanically fixing single ply and flat roofing systems to aluminium*, steel, and timber decks - alongside relevant components of our SureFast range.
*subject to a pull-out test
SF-RS-SSA4-6.1
A4/316 grade stainless steel fasteners for fixing insulation and single ply/bituminous membranes to concrete and timber decks, with enhanced corrosion resistance.
These fasteners have an optimised 6.1mm thread diameter for excellent pull-out performance and resistance to unwinding.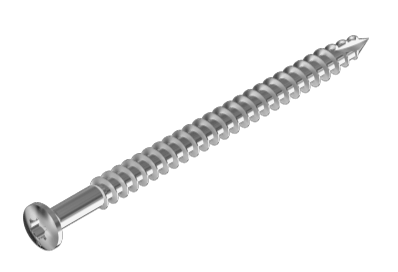 SF-RS-HCR-5.8
High corrosion resistant fasteners for fixing to timber, aluminium and steel decks in corrosive environments - such as swimming pools, tunnels, industrial plants, and marine areas.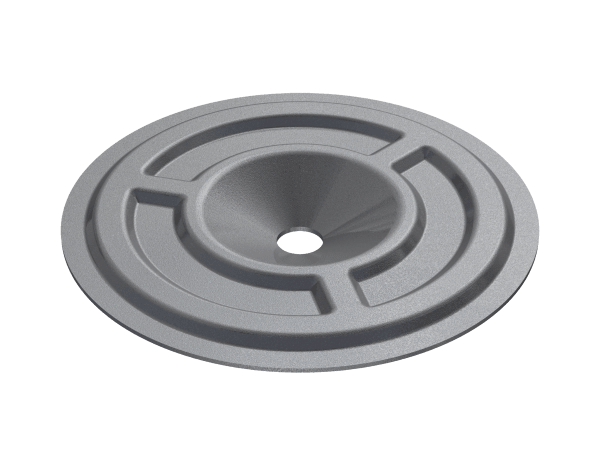 Pressure plates
For insulation and membrane attachment in flat roofing applications, we have a variety of sizes and profiles to suit most applications.
Our pressure plates are ETA-approved and CE-marked, with stainless steel options for optimum corrosion resistance.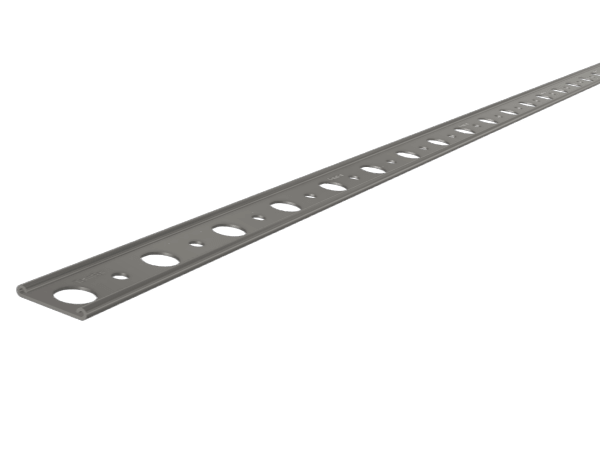 Termination bar
Available in 4 different profiles to cover the vast majority of applications, including the termination of membrane at parapet walls or penetrations.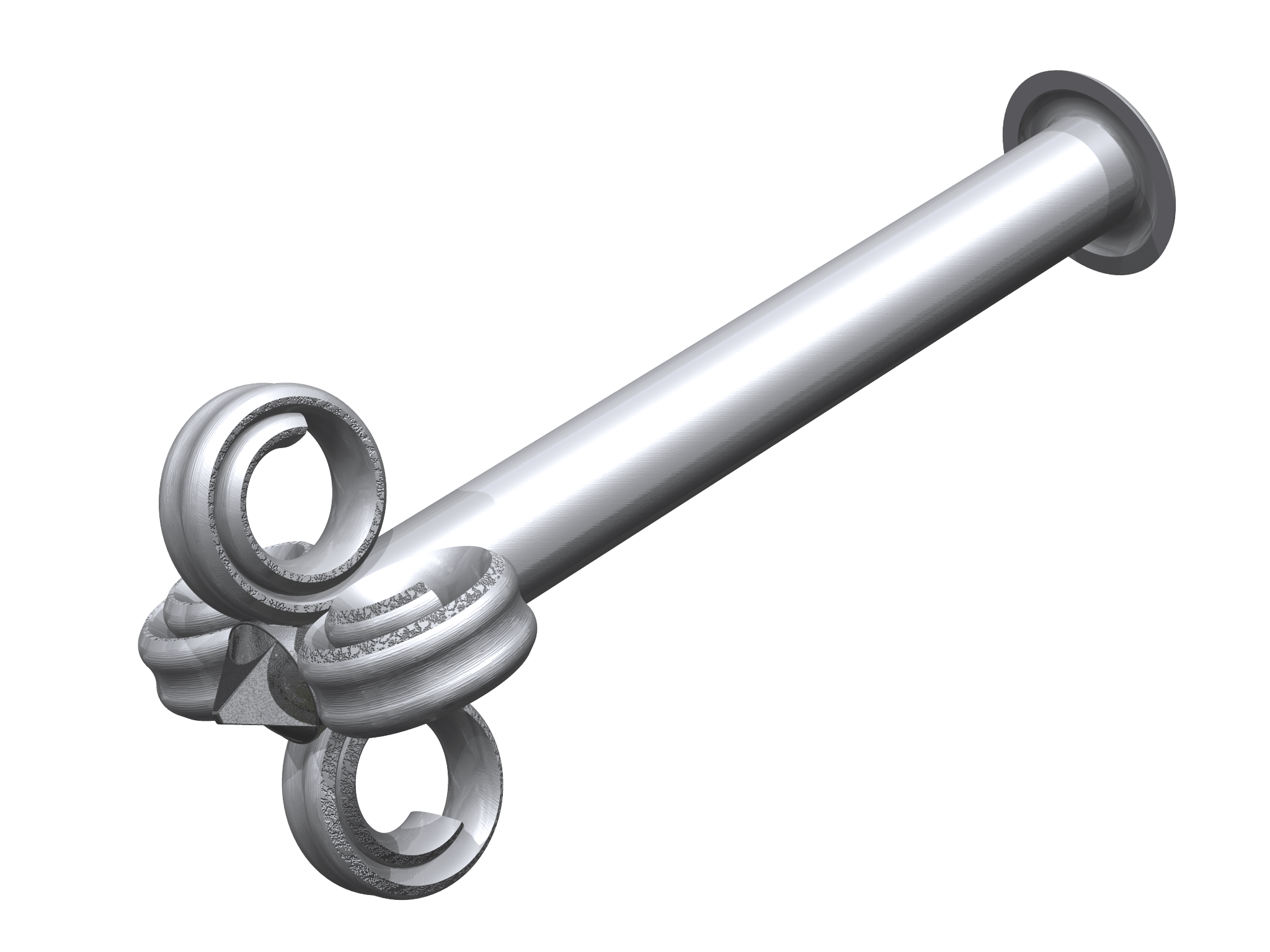 Peel rivets
Designed for fastening insulation and membrane to thin metal decking materials and difficult substrates, in conjunction with SureFast pressure plates.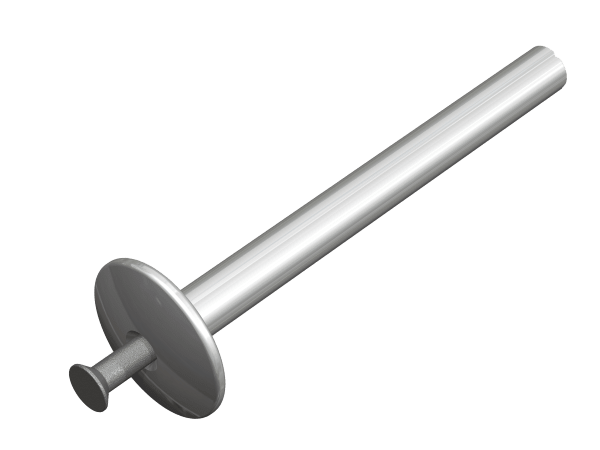 Anchor drive rivets
One-piece anchor for fastening flashings and TermBar to concrete or masonry - eliminating the need for separate fixings and plugs.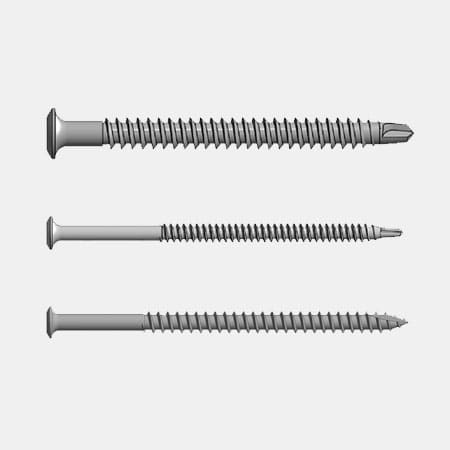 Carbon Steel
Carbon steel is suitable for use in internal or external applications in non-corrosive, non-coastal environments. All our carbon steel fasteners feature a corrosion-resistant organic coating which also provides lubrication for ease of drilling while also preventing damage to the steel.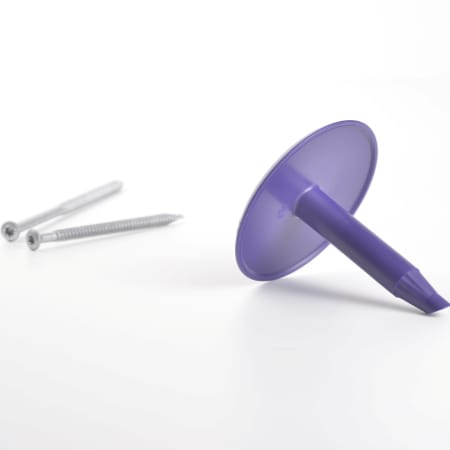 Stainless Steel A4/316
A4/316 Stainless Steel is a super-austenitic alloy containing high levels of molybdenum, nitrogen and nickel – ensuring it is highly resistant to corrosion, tarnishing and stress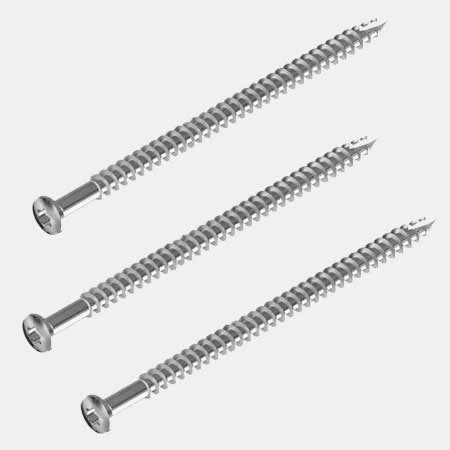 High Corrosion Resistant (HCR) 1.4529 Stainless Steel
Containing a minimum of 6% Molybdenum, these fasteners can be used in corrosive, aggressive environments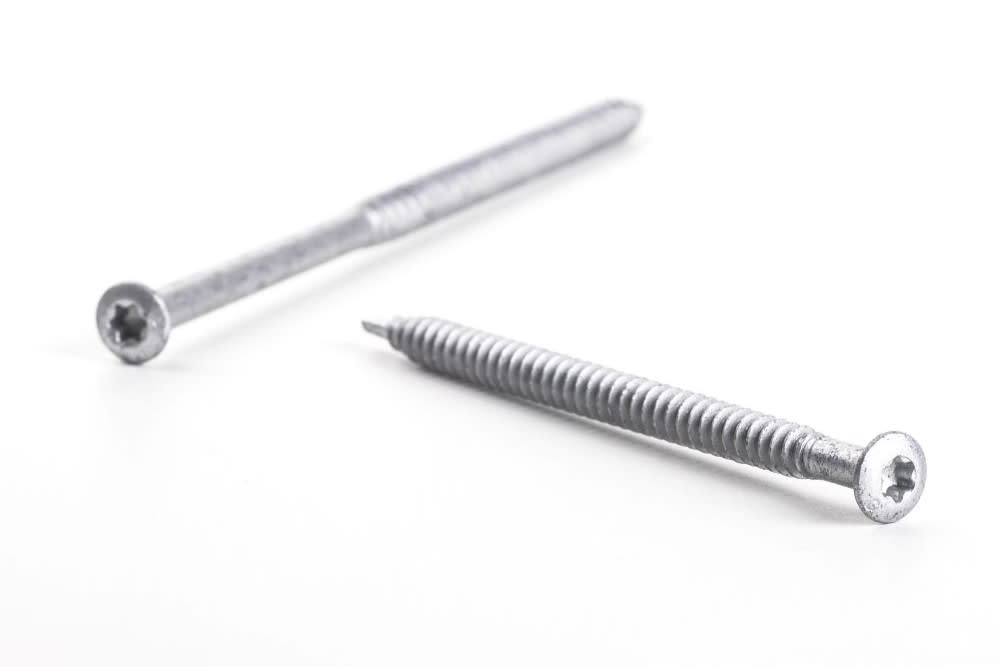 Bugle
The tapered head style ensures the fastener sits nearly flush once installed – either on top of the substrate, or within a tube washer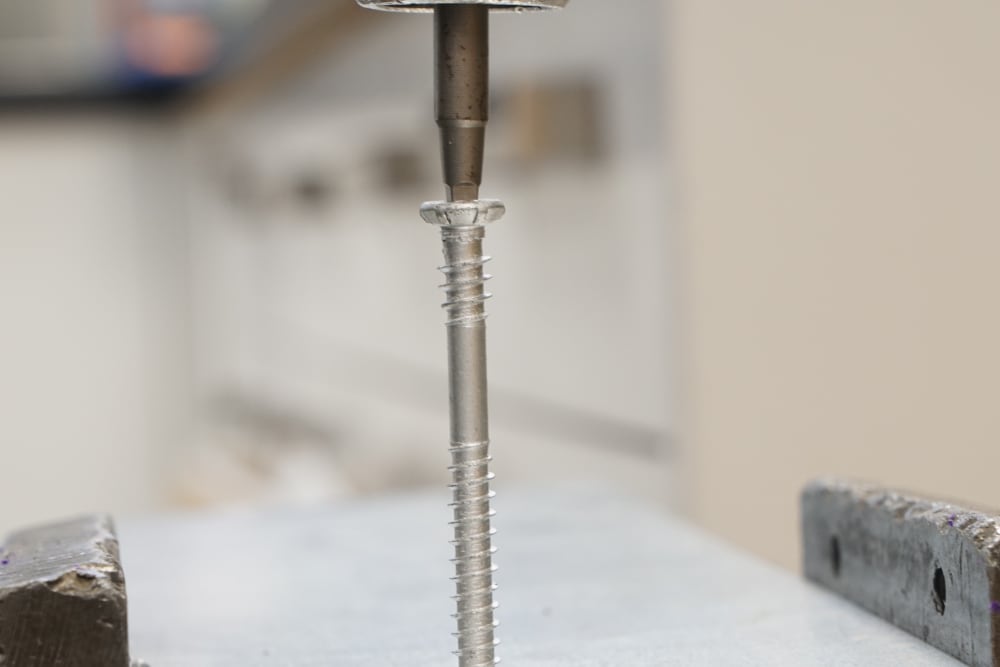 Countersunk
Ribbed countersunk heads for an unobtrusive finish – with locking notches to firmly grip membrane once installed (available on our SF-RS-CL-5.2 range)
Code explainer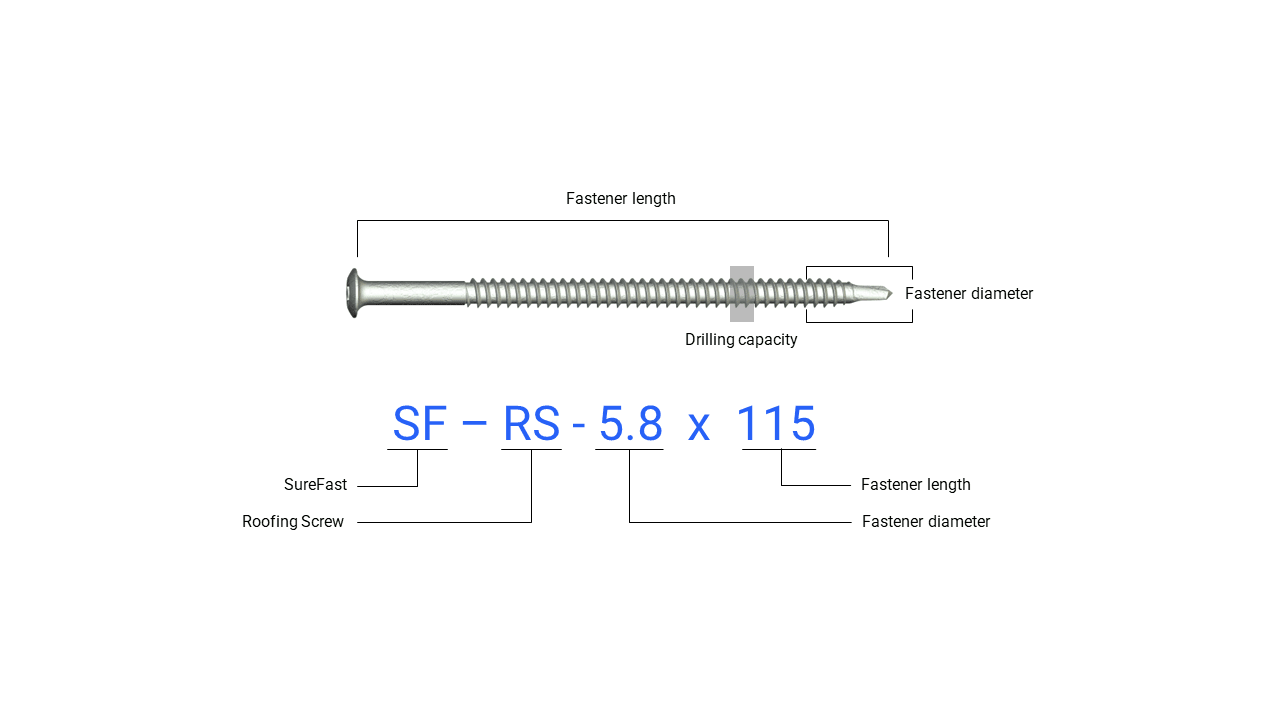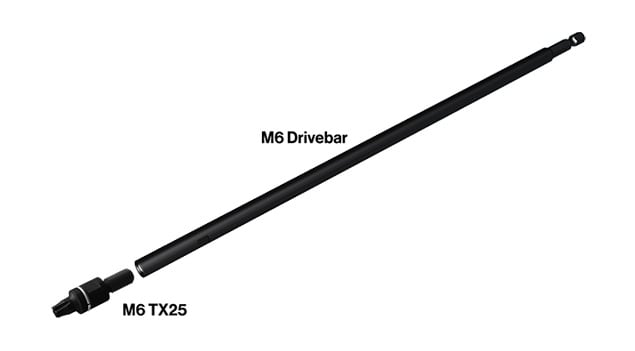 SureFast drive bar
Drive bars at 750mm long allow the operative to stand whilst installing – with replaceable TX25 & 2PP drive bits, meaning the bar can be reused once the drive bit has worn out. Also available at 300mm long.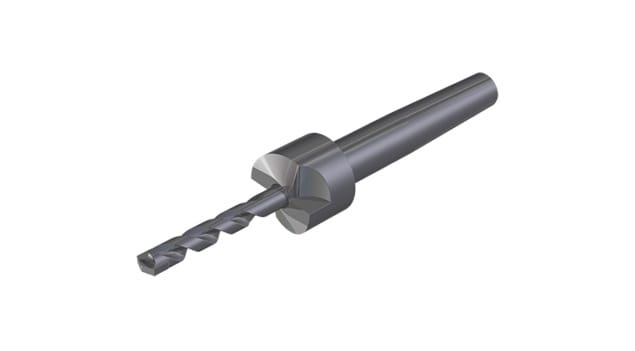 STOPP drills
Alongside our standard range of masonry drill bits are our specialist STOPP drills specifically for drilling an exact pilot hole depth. Use in conjunction with our Extender drill bar, for easy installation – allowing the operative to stand during installation.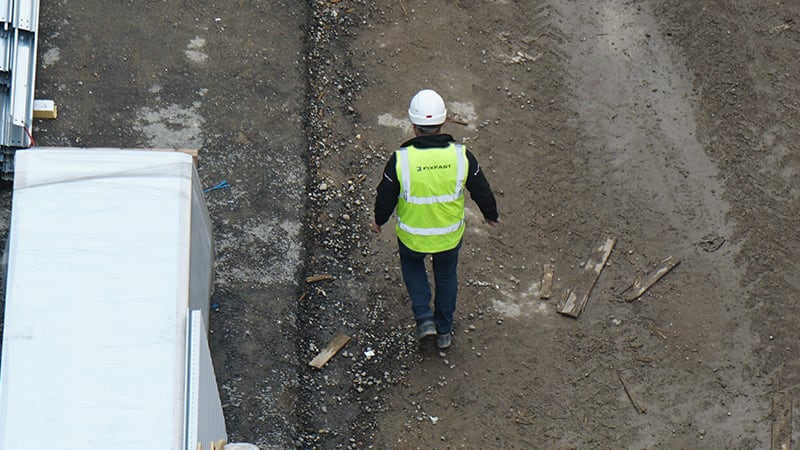 Technical back-up and support
Our technical team can carry out both windload and tapered scheme calculations for your flat roof projects.
Need onsite testing? We can come to you. A free-of-charge service for any new-build concrete deck or any refurbishment project, the visit is followed by a comprehensive report which can be used in a windload calculation.
Skills hub
Learn about flat roofing using our educational resource. From basic application advice to advanced technical details, our articles will help answer all your flat roofing questions.
A guide to tooling for mechanically fastened flat roofs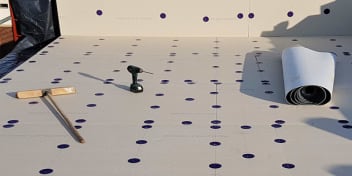 What are the pros and cons of the different types of fixing methods for flat roofs?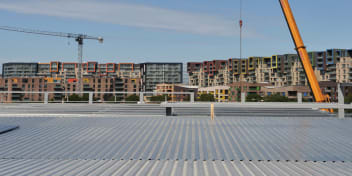 Certified. Assured
Certified products are part of our commitment to quality – we have a promise to provide assured products that perform at their best – first time, every time.
Learn more
Tube washers
Stainless steel fixings
Carbon steel fixings
Pressure plates
Termination bar
Aluminium rivets